The Big Island's Leading Shark Diving Adventure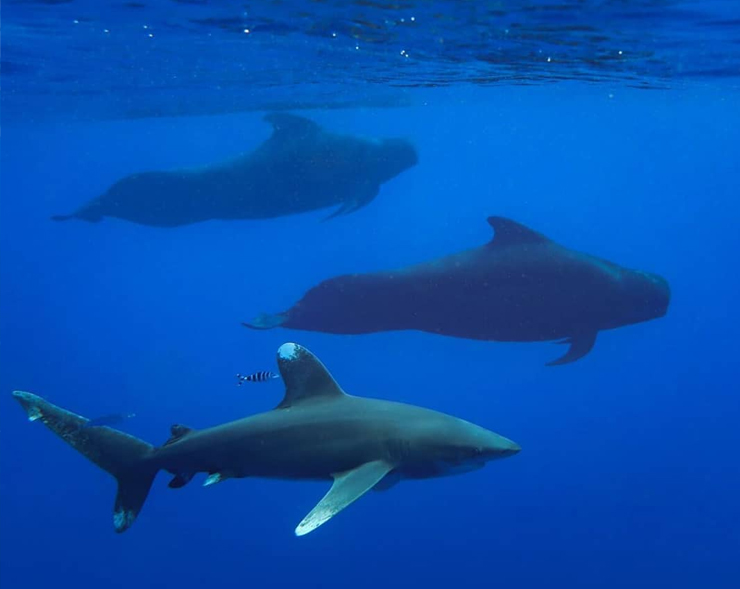 Safely bringing divers face to face with Hawaii's Apex Oceanic Predators!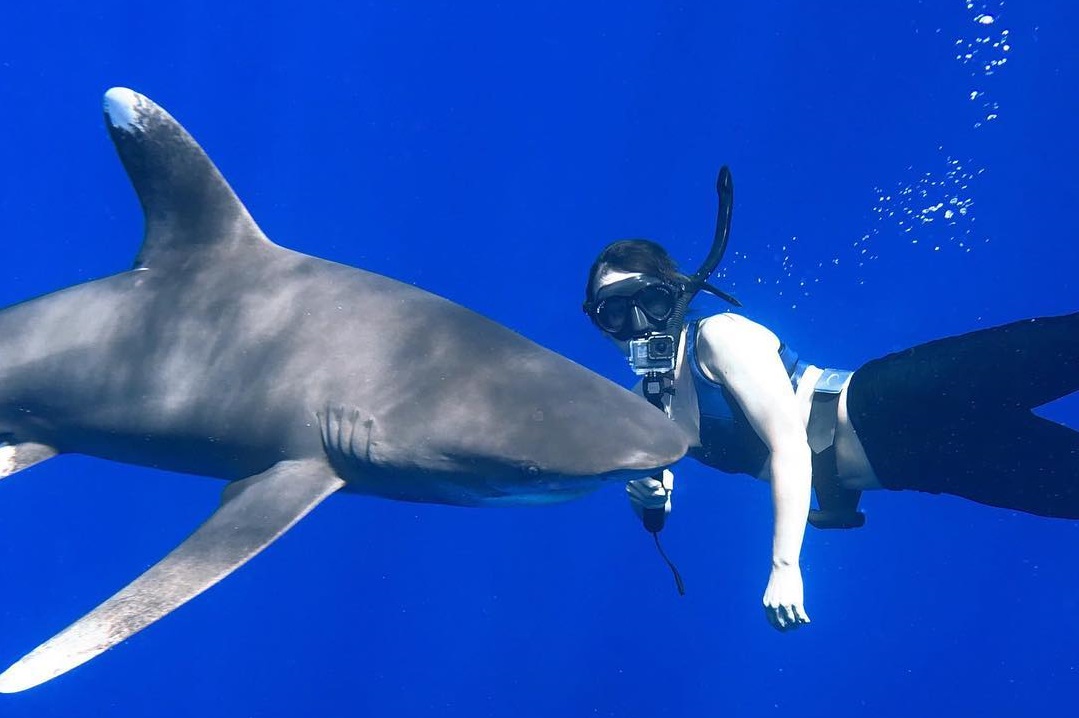 Join us for an unforgettable Kona shark diving tour just minutes off the coast of Kona on the Big Island of Hawaii!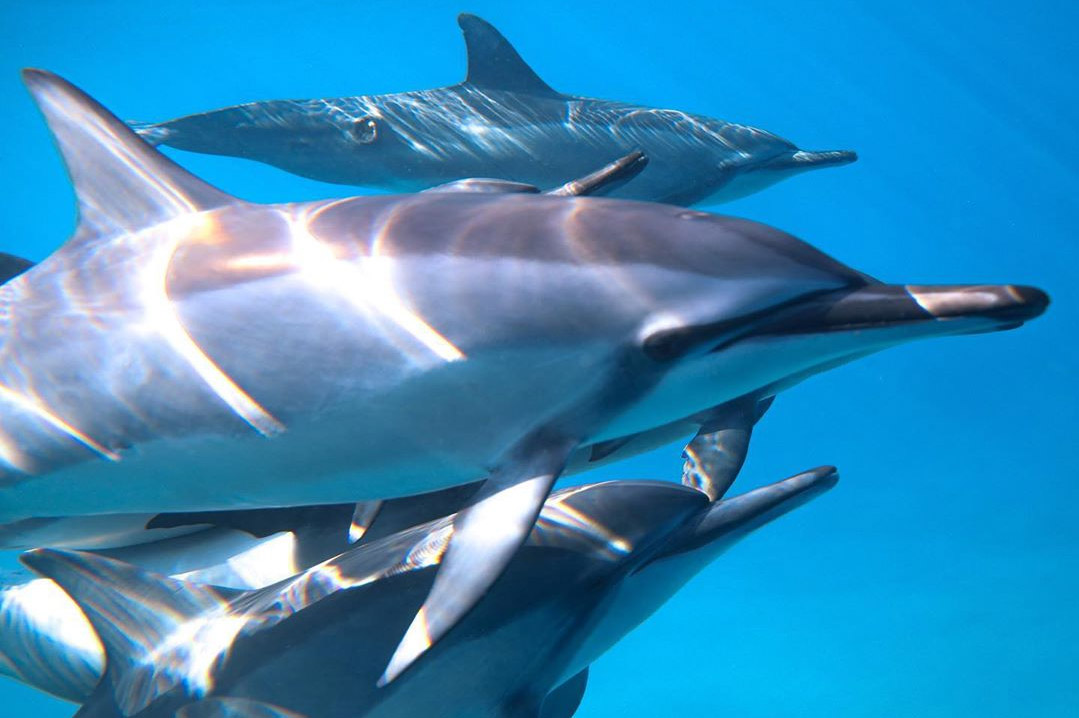 Want to see sharks but don't want to go in the water? We've got you covered! On our Kona Shark Viewing trips you will be on the same trip as the shark dive but watch the sharks from the dry comfort of the boat.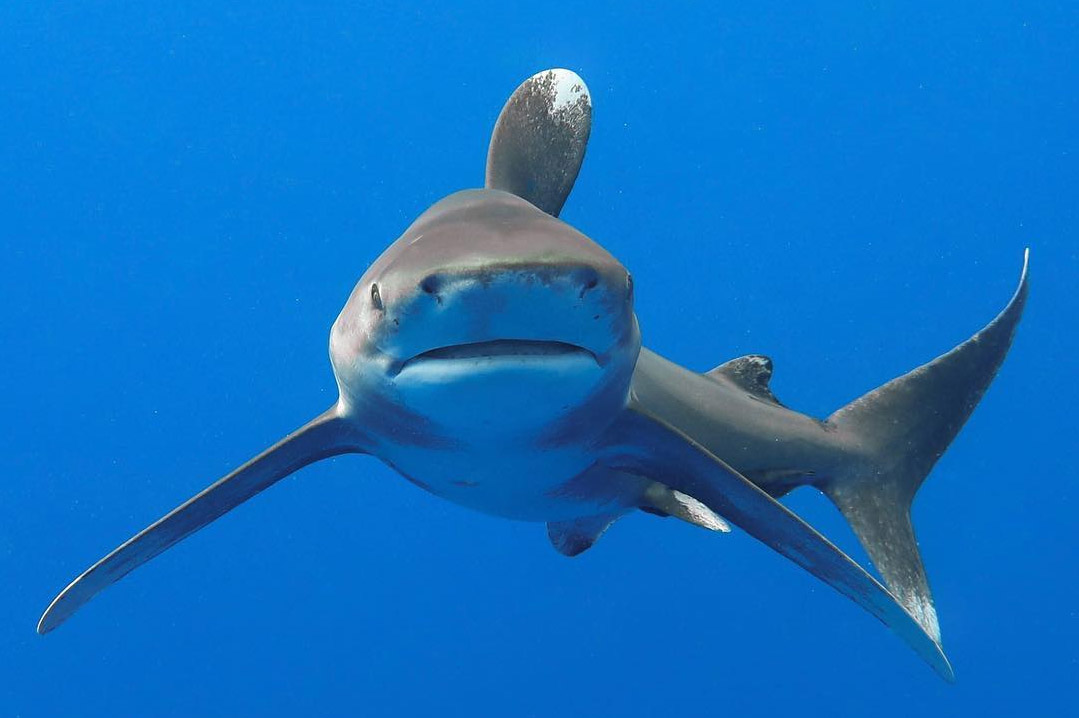 Your Hawaii Shark Diving Resource
Kona Hawaii (The Big Island) is one of the best places to dive with sharks in the world! Kona has year-round shark diving with some of the planet's most iconic and awesome shark species including Tiger, Oceanic Whitetip, Galapagos, Hammerhead, Sandbar, Reef Sharks, Blacktips, Great Whites, Mako and more on any given trip.
During our Kona Shark Diving Trips, we also see many of the other incredible marine animals Kona is famous for such as Humpback Whales, Pilot Whales, Sperm Whales, Dolphin Species, Sea Turtles, Marlin, Yellowfin Tuna, Pelagic Fish, Ocean Sunfish and Many More!
Our charters on the Big Island are based out of Kona, Hawaii and are built to cater to first-time shark divers and professional divers alike. No dive certificates or experience is needed to enjoy a dive with the sharks with us! We provide all the equipment you will need and sharks are guaranteed every trip or your money back!
During a 4 hour trip, our guests will freedive under the close watch and care of a professional shark dive guide in the legendary blue waters off of Kona, Hawaii. Kona is an incredible place to have this experience as it is not only famous for its sharks but also for its incredibly calm and clear waters.
No cage is used and the sharks will come close, giving our guests the shark encounter of a lifetime! For those of you that don't get in the water, we have an option to stay and view the sharks from the comfort of our boat as a part of a Kona Shark Viewing Adventure. For our guests that get in the water safely with guides leading every part of the dive, we promise the experience of a lifetime!
We hope to see you on the amazing waters of Hawaii's Pacific Ocean for your very own Shark Diving Adventure here on the Big Island!
Please contact us directly for more info or to book your trip and our booking agent will get back to you quickly!
Come Dive with us off the Coast of
Kona on the Big Island of Hawaii
Why Choose Kona Shark Diving
OVER 15 YEARS EXPERIENCE
With over 250 days a year on the water, our shark experts have the specialized knowledge and experience developed over a 15 year period to help cater safe and unforgettable shark encounters for our guests. 
CONSERVATION FIRST
Kona Shark Diving is committed to bringing awareness and respect to the awe-inspiring sharks at the top of Hawaii's food chain.
NO EXPERIENCE OR CERTIFICATIONS REQUIRED
Kona Shark Diving caters to both first-time and expert shark divers. No experience needed, all gear provided, sharks seen every trip or your money back!