Your Arrival & Journey to the Shark Grounds
Once you arrive at the marina at Honokohau Harbor you will be greeted by the Kona Shark Diving crew for your unforgettable adventure shark diving in Hawaii. From there waivers will be passed out and signed by everyone joining us on the trip. All personal items and equipment will be stowed safely on the boat and our guests will be shown the best seating for everybody.
From there one of our professional dive guides will give all guests a safety shark dive briefing, going over everything about the dive and how the process works. Questions will be able to be asked throughout both the briefing and the dive, our crew is here the entire time to ensure you have a safe and unforgettable shark diving experience.
Once all arrival tasks are finished we'll fire up the boat and start our hunt out into the vast blue Kona ocean for the sharks of the day. During this trip, we will cruise along the calm blue waters looking for sharks on the surface and will stop at various offshore locations the local sharks are known to frequent.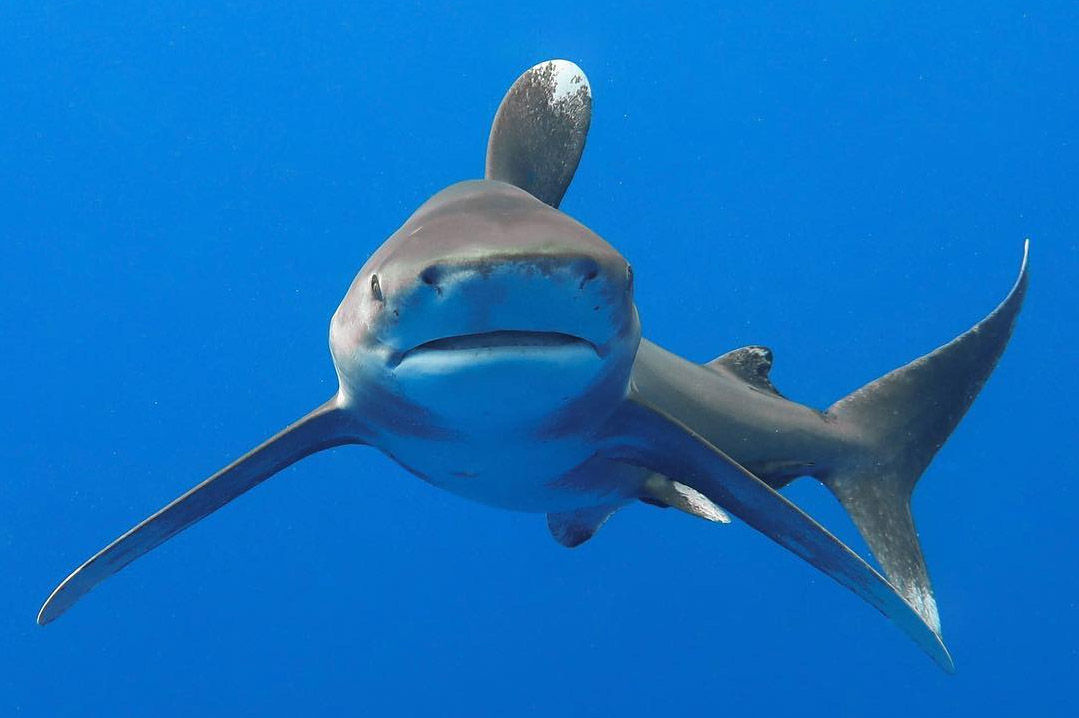 Your Unforgettable Shark Diving
in Hawaii Experience
Once we arrive at the shark dive site the boat will stop and we will again go over the dive and safety with all our guests. All of the dive gear will be passed out to our divers at this time. Once this is completed our dive guides will enter the water first and then the Captain and Dive guides will help each guest into the water.
Once in the water, you will be surrounded by some of the world's most impressive shark species. There will be a dive line for our guests to hold onto if they wish or they can swim freely in the water with the sharks. Our dive guides will be leading our guests throughout the dive start to finish. The sharks will often pass very close to our divers and there will be many photo opportunities with the sharks if our guests would like photo and video packages of their shark dive!
Once the dive is complete, our crew will help the divers out of the water where our guests can then dry off and enjoy the cruise back to the harbor.
Please note that along with different shark species we often encounter other amazing wildlife along the way including various whale, dolphin, manta ray, and big game fish we can dive with as well.
That's the trip and we guarantee it will be a highlight of your time in Hawaii!
EXPERIENCE SHARKS IN THE WILD OFF THE COAST OF
KONA ON THE BIG ISLAND OF HAWAII